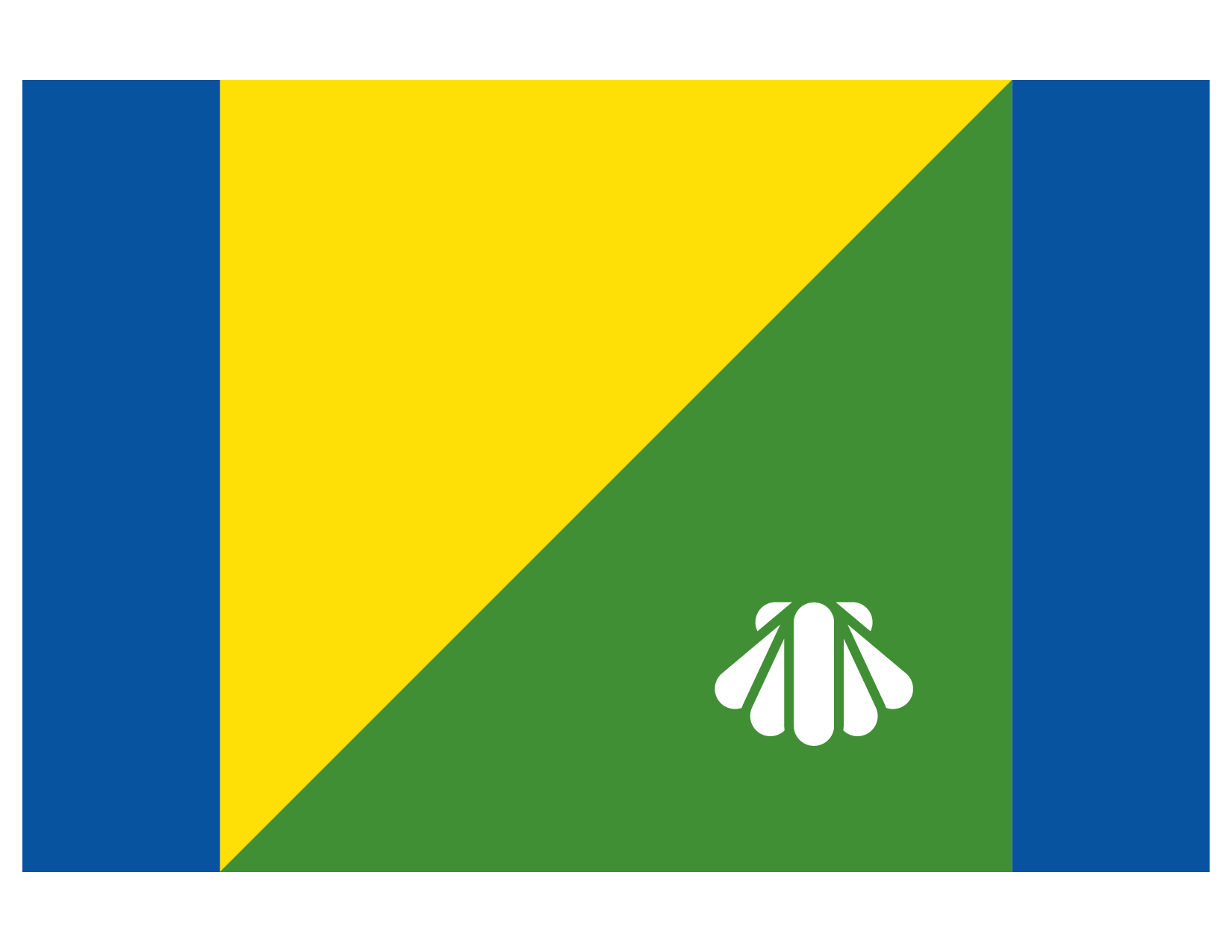 Capital: La Paz
Área: 73,909 km2
5 municipios
Fundado el 8/10/1974
Habitantes: 798,477 (2020)
Hablantes de lenguas indígenas: 13,495 (2020)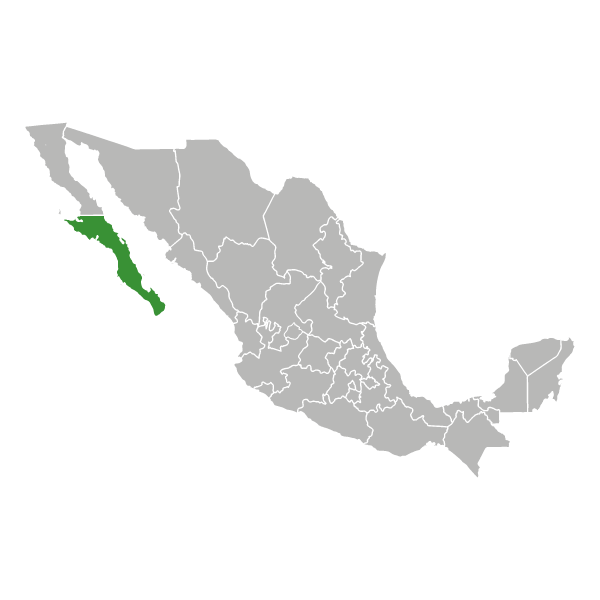 La mitad al sur de la península, marcada por el paralelo 28 norte, es ocupada por el estado de Baja California Sur. La bandera comparte el mismo concepto que la del estado vecino: dos barras azules en cada lado, una por el Océano Pacífico al oeste y el Golfo de California (o Mar de Cortés) al este. El cuadrado al centro, dividido por un ángulo de 45º, incluye el color amarillo para representar el clima árido de la península, mientras que el verde representa la Sierra de la Laguna, una pequeña reserva natural rica en flora y fauna endémicas. La concha de mar es tomada del escudo de armas oficial, que originalmente fue otorgado por la Corona Española en la época colonial.
La moitié du sud de la péninsule de basse Californie est celle de l'Etat de Baja California Sur. Le drapeau se décline sur le même concept que celui de son voisin septentrionnal : deux flancs de bleu de chaque côté, l'un pour l'Océan Pacifique à l'ouest, l'autre pour le Golfe de Californie à l'est. Le carré du centre se divise en deux dans un angle à 45°. Le triangle jaune continue d'incarner la géographie aride de la région, tandis que le triangle vert représente la petite chaine de montagnes de la Sierra de la Laguna, une réserve naturelle à la faune et la flore vives. Le coquillage est issu des armoiries du territoire de Haute Californie, telles qu'elles ont été pensées par le Roi d'Espagne au temps de la colonisation.
The southern half of the Baja California Peninsula, marked by the 28th parallel north, is occupied by the State of Baja California Sur. The flag shares the same concept as its northern neighbour: Two blue pales on each side, one for the Pacific Ocean in the West and another for the Gulf of California in the East. The square in the middle is split in two at 45º, the yellow triangle stands for the predominantly arid geography of the peninsula, and the green triangle represents the small mountain range of Sierra de la Laguna, a fertile natural reserve rich in flora and fauna. The seashell is taken from the current coat of arms for the Territory of Alta California, originally granted by the King of Spain back in colonial times.
Baja California Sur by Rediseño México is licensed under a Creative Commons Attribution-NonCommercial 4.0 International License.