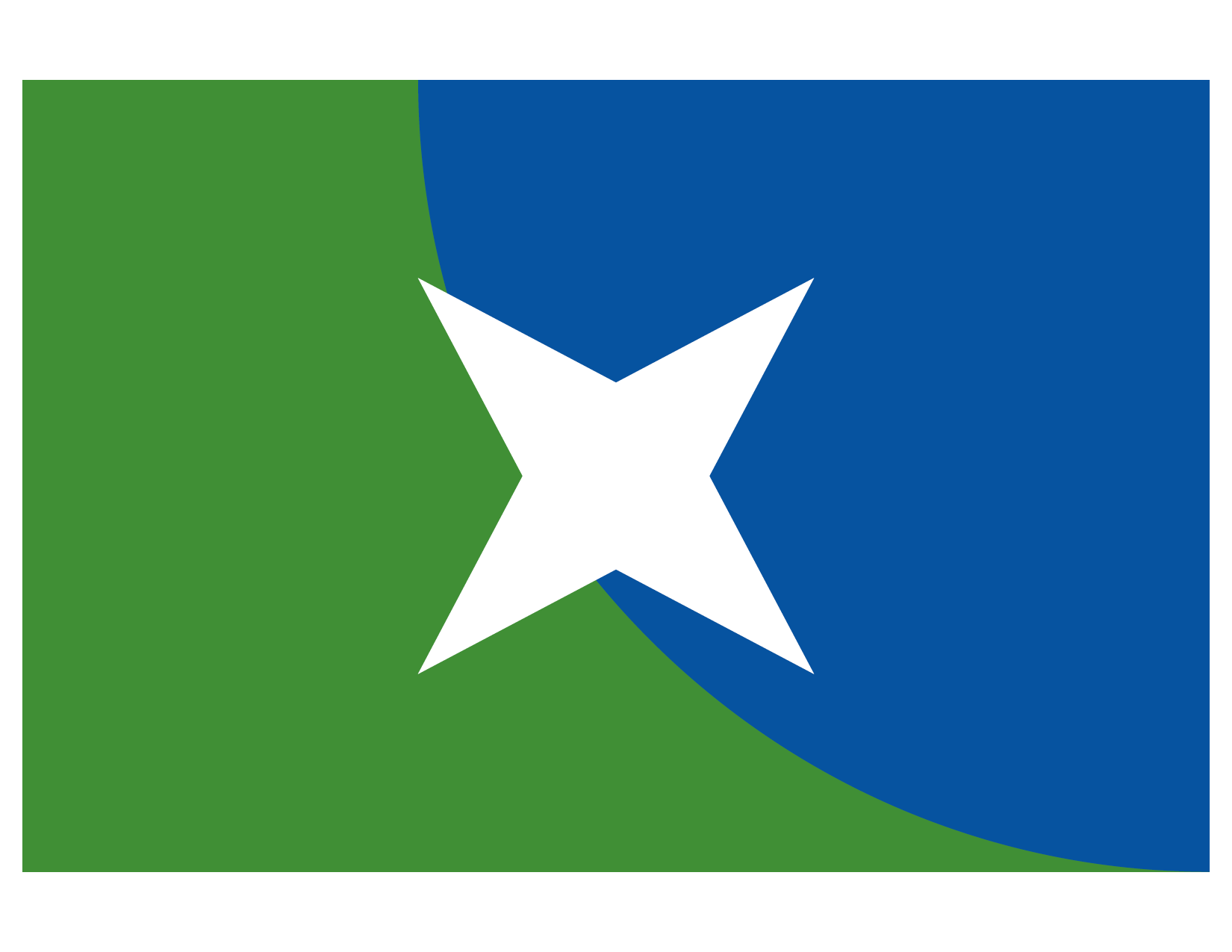 Capital: Xalapa-Enríquez
Área: 71,820 km2
212 municipios (2020)
Fundación: 22/12/1823
Habitantes: 8,062,579 (2020)
Hablantes de lenguas indígenas: 650,507 (2020)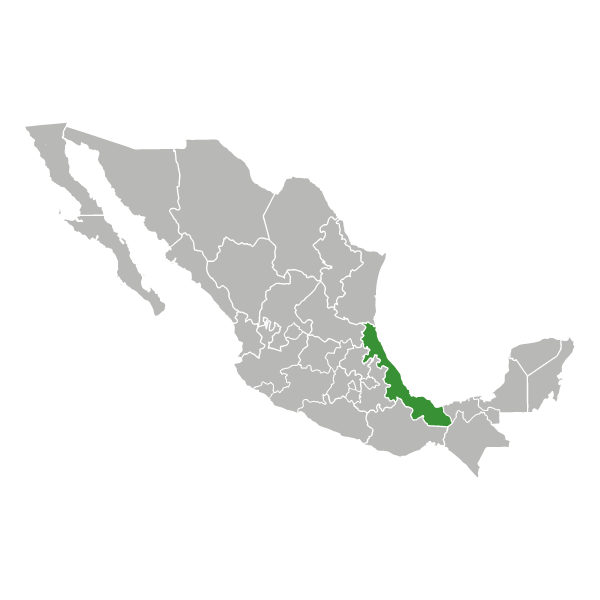 Hernán Cortés fundó la Villa Rica de Vera Cruz, el primer asentamiento europeo en la América continental, el 22 de abril de 1519. La historia cuenta que Cortés vio tierra desde su barco mientras llevaba una cruz en la mano, después de haber zarpado de la isla de Cuba y se inspiró de esto para el nombre de la nueva ciudad. El Golfo de México en azul traza la costa curveada de Veracruz al este, mientras que el territorio se muestra en verde, ya que Veracruz está mayormente cubierto por bosque tropical. Para evitar cualquier interpretación religiosa, la cruz toma la forma de una estrella de cuatro puntas, a forma de una cruz neutral que marca el lugar de la fundación de la ciudad, como en un mapa; esta forma también la distingue de la fácilmente reconocible cruz suiza.
Le 22 avril 1519, Hernan Cortez fonde Villa Rica de Vera Cruz, la "Riche ville de la vraie Croix", première installation d'Européen en Amérique continentale. L'histoire raconte que Cortez tenait dans ses mains un crucifix lorsqu'il vit cette terre, la première depuis qu'il avait quitté l'ile de Cuba. C'est au crucifix que l'on doit ainsi le nom de la nouvelle ville. La bande bleue représente la côté du Golfe du Mexique dans l'Etat de Veracruz. Le territoire en vert rend hommage à la forêt tropicale, prédominante dans l'Etat. Pour éviter une interprétation religieuse, une étoile de quatre points est utilisée en tant que croix néutrale, placée à l'endroit où la Ville de Veracruz a été fondée, comme s'il s'agisait d'un point sur une carte; cette forme aussi la differencie de la croix suisse.
Hernán Cortez founded Villa Rica de Vera Cruz, "the Rich Town of the True Cross", the first European settlement in Continental America, on 22 April 1519. The tale tells that Cortez held on to a crucifix as he saw land after setting sail from the island of Cuba and that inspired him to choose the name for the new city. The Gulf of Mexico in blue traces the curved coastline of Veracruz in the East, while the actual territory is depicted in green, as the State is predominantly covered by rainforest. To avoid any religious connotation, a four pointed star is used as a neutral cross to point the place where the City of Veracruz was founded, as if it were a marker on a map, while also distancing itself from the easily recognisable Swiss cross.
Veracruz by Rediseño México is licensed under a Creative Commons Attribution-NonCommercial 4.0 International License.